Optimizing Results from Electric Field Probes during EMC Testing
---
IEEE Southeastern Michigan: Chapter VIII (EMC)
---
Southeastern Michigan IEEE EMC Chapter technical meeting.
NOTE START TIME IS 6 PM
Pizza & Beverage Sponsor:
Epic Tek LLC (ETS Lindgren Representative)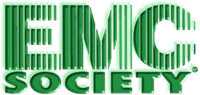 ---
Date and Time
Location
Contact
Registration
---
Date: 18 Apr 2019
Time: 06:00 PM to 08:00 PM
All times are US/Michigan
Add Event to Calendar
19525 Victor Parkway
Livonia, Michigan
United States 48152

Building:

Embassy Suites

Room Number:

Regency
---
Starts 14 March 2019 08:40 AM
Ends 18 April 2019 04:40 PM
All times are US/Michigan
8 spaces left!
No Admission Charge
Menu: Regular, Vegetarian, None
---
Speakers

Zhong Chen
of ETS-Lindgren
Topic:
Optimizing Results from Electric Field Probes during EMC Testing.
In this presentation, we discuss the theory and applications of electric field probes as well as calibration methods. The presentation will discuss the influencing factors of the measurement uncertainties from the calibration process as well as during the end use, and practical considerations on how to reduce the effects.
Biography:
Zhong Chen is the Director of RF Engineering at ETS-Lindgren. He received his MSEE degree from The Ohio State University in 1996. He has more than 20 years of experience in RF testing as well as EMC antenna and field probe design and measurements. He is an active member of the ANSI ASC C63® commit-tee and Chair of Subcommittee 1, which is responsible for the antenna calibration and test site validation standards. He is Chair of the IEEE 1309 Standard committee developing calibration standards for field probes; Chair of the IEEE 1128 Standard committee providing a recommended practice for RF absorber evaluation; and a member of the United States Technical Advisory Groups (US TAG) to CISPR and IEC. He has published more than 30 journal and conference papers on EMC measurements, antenna and field probe calibrations and applications, as well as on other electromagnetic theory and applications. He has served as a technical committee member of, and chaired numerous confer-ence workshops at, the IEEE EMC international symposiums, AMTA, and other international conferences.
Email:
Address:Cedar Park, Texas, United States
---
Chapter website: http://www.emcsociety.org To be added or removed from the SE Michigan IEEE EMC email list, please send an email to scott@emcsociety.org with ADD or REMOVE as the subject.
---