Impact of Mismatch Error on Mobile Phone Simulation for Automotive EMC Testing
---
IEEE Southeastern Michigan: Chapter VIII (EMC)
---
Southeastern Michigan IEEE EMC Chapter technical meeting.
Pizza Sponsor: Keysight Technologies.
Note: The parking lot near the North building is currently under construction. The only thing this really affects is the access road off of Auto Club Drive (which is the driveway closest to the North building). That driveway is totally closed and there is a sign directing people to enter off Hubbard Dr.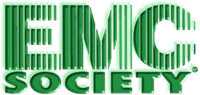 ---
Date and Time
Location
Contact
Registration
---
19000 Hubbard Drive
Dearborn, Michigan
United States 48126

Building:

University of Michigan - Dearborn Fairlane Center South

Room Number:

Dining Room D
---
---
Speakers

Keith Frazier
of Ford
Abstract
Automotive electronic systems must operate as designed while exposed to the RF energy produced by mobile transmitters including cellular telephones. Automotive OEMs often verify functional performance using test procedures delineated in ISO 11452-3 [1] and ISO 11452-9 [2]. Test procedures simulate the mobile device via use of a small antenna placed in close proximity to the electronic device. RF immunity levels are based on a specified net power delivered from a broadband amplifier attached to the antenna via coaxial cable. The ISO standard makes only cursory reference to minimizing the antenna VSWR and cable loss for accurate delivery of the specified net power. This paper will focus on the effect of mismatch loss and its specific impact on the error in the actual net power delivered to the antenna.
Biography:
Biography
Keith Frazier
Ford Motor Company
Keith Frazier received his BS in electrical engineering from Purdue University in 1976. He has been a practicing EMC engineer for over 38 years with experience in automotive, military, aerospace and commercial electronics with emphasis on system design and testing with respect to EMI and Tempest disciplines. Keith joined Ford Motor Company in 1990 and serves as Ford's technical leader responsible EMC systems design for Ford automotive products and in addition to development of global EMC requirements and test methods. He is also an active member of the US Technical Advisory Group supporting ISO and CISPR automotive standard development.
Email:
Address:., , Dearborn, Michigan, United States, 48124
Keith Frazier
of Ford
Biography:
Email:
Address:Dearborn, Michigan, United States
---
Chapter website: http://www.emcsociety.org
To be added or removed from the Southeastern Michigan IEEE EMC email list, please send an email to scott@emcsociety.org with ADD or REMOVE as the subject.
---