EMC Interplay Between the Engine Cooling Fan and the Heat Exchanger
---
IEEE Southeastern Michigan: Chapter VIII (EMC)
---
Southeastern Michigan IEEE EMC Chapter technical meeting.
Pizza Sponsor: Bosch Electrical Drives North America www.us.bosch.com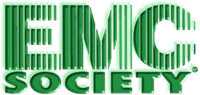 ---
Date and Time
Location
Contact
Registration
---
15000 Haggerty Way
Plymouth, Michigan
United States 48170

Building:

Robert Bosch NA

Room Number:

Presentation Room - West Entrance
---
---
Speakers

Dennis Schwaiger
Topic:
EMC Interplay Between the Engine Cooling Fan and the Heat Exchanger
Abstract
Electrical interaction of Engine Cooling Fan with Heat Exchanger strongly influences the electromagnetic behavior, and hence EMC test results. Accurate component-level EMC tests rely on close correlation and harmony between the vehicle-level and component-level test results. Component-level tests are presumed to represent the most stringent possible vehicle-level Electro-Magnetic Interference (EMI) scenario in order to relieve expensive vehicle-level tests. This paper examines Radiated Emission deviations, root-cause analysis, and troubleshooting which demonstrate that an AM band radiated emission reduction will result when a grounded metallic heat-exchanger is used.
Biography:
Biography
Dennis Schwaiger has over 30 years of experience in Automotive and Aerospace Design and Development Engineering. Dennis received his Bachelor's degrees in Electrical and Mechanical Engineering from the University of Toledo in 1984 and 1989 respectively. Dennis has trained in the field of electromagnetic brushless motor commutation at the Massachusetts Institute of Technology and holds 15 patents encompassing electro-mechanical and electromagnetic devices, as well as software algorithms. He was the recipient of the Automotive News PACE award in 1996 for an electro-mechanical shifting system used in commercial truck drivetrains. Dennis is presently a Senior Applications Engineer for Robert Bosch LLC working in the Electric Drives Thermal Systems Group. He is responsible for EMC certification for all brushless engine cooling fan devices produced and marketed in NA.
Email:
Dennis Schwaiger
Topic:
EMC Interplay Between the Engine Cooling Fan and the Heat Exchanger
Biography:
Email:
---
Agenda
Use the visitor parking lot near the main entrance. The conference room in just off the lobby. Go behind the guard desk and the conference room entrance is on the left side of the hallway.
Additional parking information at http://www.emcsociety.org/2015%20Events/Parking%20and%20Entrance1.JPG
---
Chapter website: http://www.emcsociety.org
To be added or removed from the Southeastern Michigan IEEE EMC email list, please send an email to scott@emcsociety.org with ADD or REMOVE as the subject.
---