EMC Society: Lightning Protection for the Orion Space Vehicle
---
IEEE Southeastern Michigan: Chapter VIII (EMC)
---
Southeastern Michigan IEEE EMC Chapter technical meeting.
Pizza Sponsors:
NoiseKen
Measurement Instruments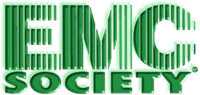 ---
Date and Time
Location
Contact
Registration
---
19000 Hubbard Drive
Dearborn, Michigan
United States 48126

Building:

University of Michigan - Dearborn Fairlane Center South

Room Number:

Dining Room D
---
---
Speakers

Robert Scully PhD
of Johnson Space Center
Topic:
Lightning Protection for the Orion Space Vehicle
Abstract
This presentation attempts to capture at a summary level the background for, and a high level detail of the effects on, and efforts made to protect, the Orion vehicle from the direct and indirect effects of lightning during all phases of flight. The process of protection is long and complex, involving many different aspects of planning, design, infrastructure, and programmatic and meteorological support to make up a cohesive and effective whole. The end result of all of this effort is a safe and reliable Orion space vehicle with respect the threat of lightning.
Biography:
Biography
Bob is the Johnson Space Center Electromagnetics Compatibility (EMC) Group Lead Engineer, and is also the lead for the Community of Practice for EMC within the Agency. Bob holds a GS15 rating, and has been recognized for contributions to the protection of aerospace systems from lightning and electromagnetic interference. Bob is a recognized expert in the EMC discipline and has been instrumental in defining EMC requirements for NASA's major programs including the Space Shuttle, the International Space Station, the Multi-Purpose Crew Vehicle (AKA Orion), the Space Launch System (SLS) Vehicle, and the Commercial Crew Development (CCDev) Program.
Within the IEEE EMC Society, Bob is currently serving as President of the EMC Society. He previously served in all Officer positions for the Technical Activities Committee, Technical Committee 1, Technical Committee 4, and previously was Vice Pres of Technical Services. Bob is an Assoc Editor for the EMC Society Transactions, and is currently serving as the founder and Chair of the Galveston Bay/Houston EMC Chapter.
Bob has a PhD in Electrical Engineering, is a Fellow of the IEEE, holds both an EMI/EMC and an EMC Design Engineer certification from iNARTE, an EMC Engineering Certification from the University of Missouri-Rolla (now known as the Missouri University of Science and Technology), and is a Registered Professional Engineer in the State of Texas.
Email:
Address:Houston, Texas, United States
Robert Scully PhD
of Johnson Space Center
Topic:
Lightning Protection for the Orion Space Vehicle
Biography:
Email:
Address:Houston, Texas, United States
---
Agenda
ABC News Video on Orion:
http://abcnews.go.com/Technology/stunning-images-orion-spacecraft-launch/story?id=27388682
---
Chapter website: http://www.emcsociety.org
To be added or removed from the Southeastern Michigan IEEE EMC email list, please send an email to scott@emcsociety.org with ADD or REMOVE as the subject.
---