Automotive Time Domain Reflectrometry
---
IEEE Southeastern Michigan: Chapter VIII (EMC)
---
Southeastern Michigan IEEE EMC Chapter technical meeting.
*** Note the New Meeting Location: **
Food Sponsors: Keysight & Newark Element 14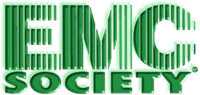 ---
Date and Time
Location
Hosts
Registration
---
Date: 15 Sep 2016
Time: 05:30 PM to 07:00 PM
All times are US/Michigan
Add Event to Calendar
Al Ameer Restaurant
2100 N. Haggerty
Canton, Michigan
United States 48187
---
Starts 28 July 2016 12:00 AM
Ends 15 September 2016 04:00 PM
All times are US/Michigan
8 spaces left!
No Admission Charge
Menu: Regular, Vegetarian
---
Speakers

Jon Kinney
of Keysight Technologies
Topic:
AUTOMOTIVE TIME DOMAIN REFLECTROMETRY
Abstract
TDR or Time-domain reflectometry or is a measurement technique used to determine the characteristics of electrical lines by observing reflected waveforms. This technique is used to characterize cables, connectors, identify faults, improve PCB designs through impedance matching, etc. As automotive designs go to higher and higher speeds, TDR techniques will become a valuable "tool" for optimizing performance and quality. This presentation will give a brief overview of TDR fundamentals and present the two primary alternative approaches, using a TDR oscilloscope or a VNA for TDR measurements. The advantages and disadvantages of both approaches will be discussed. This will enable you to select the optimum solution for your measurement requirements.
Traditionally, the sampling oscilloscope-based TDR has been used for evaluation of cables and printed circuit boards. Due to the relatively high noise of the oscilloscope, simultaneously achieving wide dynamic range and fast measurements has been difficult. Averaging can be used to lower the noise, but this sacrifices measurement speed. In addition, implementing electrostatic discharge (ESD) protection circuits on the oscilloscope is difficult and TDR oscilloscopes are prone to failure due to ESD. These issues which are fundamentally difficult to resolve on the TDR oscilloscopes can be better addressed with a VNA, with either time domain or a "TDR" GUI . An example is Keysight's E5071C ENA Network Analyzers with option TDR, adding the versatility of a TDR oscilloscopes in a VNA. Keysight provides solutions in both the TDR Oscilloscope, 86100D, and VNA's. Depending on your device under test, DUT, one solution could be more beneficial than the other.
Biography:
Jon Kinney is an RF and Microwave Application Engineer for Keysight Technologies. Jon specializes in high frequency instrumentation including signal sources, spectrum analyzers, and vector network analyzers, for a variety of applications. He holds a BSEE from the University of Illinois at Urbana-Champaign and an MSEE from the University of Illinois at Chicago.
Email:
Address:Chicago, Illinois, United States
Jon Kinney
of Keysight Technologies
Topic:
AUTOMOTIVE TIME DOMAIN REFLECTROMETRY
Biography:
Email:
Address:Chicago, Illinois, United States
---
Agenda
5:30 Shish or Shawarma Sandwich, Rice, Bread, Hummus, Salad and water or Coke.
6:00 Presentation
---
Chapter website: http://www.emcsociety.org
To be added or removed from the Southeastern Michigan IEEE EMC email list, please send an email to scott@emcsociety.org with ADD or REMOVE as the subject.
---