Electromagnetic Engineering for Automotive Applications
---
IEEE Southeastern Michigan: Chapter VIII (EMC)
---
Southeastern Michigan IEEE EMC Chapter technical meeting.
*** Note the New Meeting Location: **
Food Sponsor: Electro Magnetic Applications, Inc.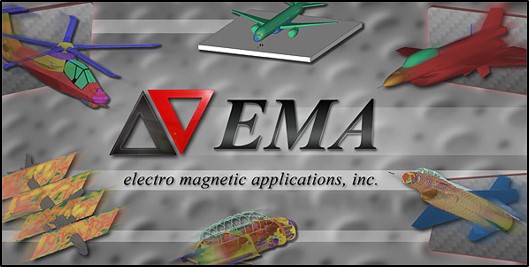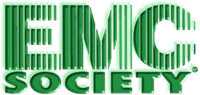 ---
Date and Time
Location
Contact
Registration
---
Al Ameer Restaurant
2100 N. Haggerty
Canton, Michigan
United States 48187
---
---
Speakers

Bryon Neufeld
of EMA
Topic:
Electromagnetic Engineering for Automotive Applications
Abstract
In recent years, technological progress in fields such as software, hardware and numerical techniques has allowed for significant progress in electromagnetic engineering (EME) and has expanded the range of applications covered.
This is particularly true in the automotive industry where new concepts like the driverless/autonomous vehicle are focusing on "the surrounding car environment" using a variety of techniques such as radar, lidar, GPS, cameras, odometry, and computer vision – most of them based on electromagnetic science and oriented to enable advanced control systems interpret sensory information to identify appropriate navigation paths, as well as obstacles and relevant road signage.
In this presentation, we will demonstrate that for many emerging industry needs, such as in the automotive industry, a combination of measurement/testing and advanced simulation will be needed to provide a rigorous EMC/EMI design. We show how improvements to basic modeling algorithms coupled with insight from physical testing/measurement have created competencies optimized for automotive applications and requirements.
Our presentation will rely on the IDS simulation platform (the new "Galileo" CAE family released in 2016) to demonstrate these advanced simulation techniques. We will provide a brief overview of more than 30 years of IDS experiences in EMC/EMI and EM signals acquisition/simulation, HIRF and similar electromagnetic applications and show why the computational capabilities of a platform like IDS are ideal for these emerging industry challenges.
Biography:
Speaker: Bryon Neufeld, PhD
Bryon earned a PhD in theoretical nuclear and plasma physics from Duke University in 2009. While at Duke he published multiple articles in the Physical Review on dense plasma systems, and received a Viewpoint recognizing him for excellent research by the American Physical Society. After graduating from Duke, Bryon worked in the Theory Division at Los Alamos National Laboratory, where he was awarded a Director's Funded Postdoctoral Fellowship. At Los Alamos, he continued to work and publish across a wide array of projects related to hot plasmas and electromagnetic systems.
Bryon joined EMA in 2013. At EMA, Bryon has performed numerical simulation and model development for a number of electromagnetic effects projects, including lightning indirect effects, lightning direct effects, HIRF, and space charging. He developed and executed simulation strategies to help determine the space charging risks for NASA's Multi-Purpose Crew Vehicle's FT-1 and EM-1 missions. He has also developed computational tools to bridge near-field, table-top measurement data into a format compatible with EMA3D's numerical simulation, which can in turn be used to extract the far-field EM emission pattern. He has developed software tools to expand EMA3D's abilities in the thermal effects of lightning and geometry export for space charging applications.
Email:
Address:Lakewood, Colorado, United States
Bryon Neufeld
of EMA
Topic:
Electromagnetic Engineering for Automotive Applications
Biography:
Email:
Address:Lakewood, Colorado, United States
---
Agenda
5:30 Shish or Shawarma Sandwich, Rice, Bread, Hummus, Salad and water or Coke.
6:00 Presentation
---
Chapter website: http://www.emcsociety.org
To be added or removed from the Southeastern Michigan IEEE EMC email list, please send an email to scott@emcsociety.org with ADD or REMOVE as the subject.
---