Role of Electromagnetic Simulations in Product Design
---
IEEE Southeastern Michigan: Chapter VIII (EMC)
---
Southeastern Michigan IEEE EMC Chapter technical meeting.
*** Note the New Meeting Location: **
Food Sponsor: Altair Engineering Inc.
Note: There will ba a tour of Altair's Innovation Lab at ~ 7 PM following the presentation.
Details at http://www.altairproductdesign.com/CaseStudyDetail.aspx?id=37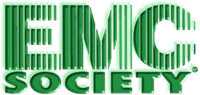 ---
Date and Time
Location
Contact
Registration
---
---
Speakers

Dr. C. J. Reddy
of Altair Engineering
Topic:
Role of Electromagnetic Simulations in Product Design
Abstract: Advances in computational electromagnetic tools have made possible antenna design and integration of antennas on various products that we use every day. This talk will focus on use of electromagnetic simulations in design of products in various industries that include, consumer electronics, automotive, aerospace and defense, and bio-medical. Numerical approaches that include full-wave techniques such as Method of Moments (MoM), Multilevel Fast Multipole Method (MLFMM) and asymptotic techniques such as Physical Optics (PO) and Uniform Theory of Diffraction (UTD) are being utilized to solve many challenging that were not possible in the past. Modern day products are experiencing miniaturization where thin and slim shapes are making it difficult to integrate several antennas onto a small, thin PCB. Keeping the modern day miniaturization concept in mind, this talk presents compact antenna designs that minimize the space requirements and address EMI/EMC challenges.
Biography:
BIO: Dr. C.J. Reddy is the Vice President, Business Development-Electromagnetics for Americas at Altair Engineering, Inc.(www.altair.com). At Altair, he is leading the marketing and support of commercial 3D electromagnetic software, FEKO (http://www.altairhyperworks.com/product/FEKO) in Americas. Dr. Reddy is also the President of Applied EM Inc (www.appliedem.com), a small company specializing in innovative antenna design and development. At Applied EM, Dr. Reddy successfully led many Small Business Innovative Research (SBIR) projects from the US Department of Defense (DoD). Dr. Reddy is a Senior Member of Institute of Electrical and Electronics Engineers (IEEE) and also a Senior Member of Antenna Measurement Techniques Association (AMTA). He has been elected Fellow of the Applied Computational Electromagnetic Society (ACES) in 2012. Dr. Reddy served on ACES Board of Directors from 2006 to 2012 and is currently serving as the Secretary of ACES. He published 37 journal papers, 77 conference papers and 18 NASA Technical Reports to date. Dr. Reddy is a co-author of the book, "Antenna Analysis and Design Using FEKO Electromagnetic Simulation Software," published in June 2014 by SciTech Publishing (now part of IET). Dr. Reddy was the General Chair of ACES 2011 Conference held in Williamsburg, VA during March 27-31, 2011. And also ACES 2013 conference, Monterey CA (March 24-28, 2013) as well as the General Chair of ACES 2015 conference held in Williamsburg, Virginia during March 22-26, 2015. He was the Co-General Chair of 2014 IEEE International Symposium on Antennas and Propagation and USNC-URSI Radio Science Meeting held during July 6-11, 2014 in Memphis, TN. Dr. Reddy is the General Chair for AMTA 2018 conference to be held in Williamsburg, Virginia during November 3-8, 2018.
Email:
Address:Troy, Michigan, United States
Dr. C. J. Reddy
of Altair Engineering
Topic:
Role of Electromagnetic Simulations in Product Design
Biography:
Email:
Address:Troy, Michigan, United States
---
Agenda
5:30 An assortment of sandwiches. Served with our Classic Salad and potato chips, pickle spears and your choice of French or Whole Grain Baguette, plus an assortment of freshly baked cookies, Water/soft drinks
6:00 Presentation
---
Chapter website: http://www.emcsociety.org
To be added or removed from the Southeastern Michigan IEEE EMC email list, please send an email to scott@emcsociety.org with ADD or REMOVE as the subject.
---